NEW MEGASTORE COMING SOON!
MBOP MEGASTORE IS CURRENTLY UNDERGOING MAINTENANCE WORKS AND REDESIGN LOOK FOR 2010.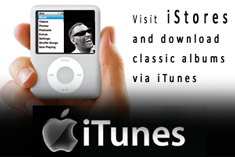 However, whilst the Megastore is temporarily closed, you can still download tracks and albums via iTunes from the huge back catalogues of the Mbop iStore. Check out the classic artists featured there!

Mbop iStore




ENTER AND WIN!